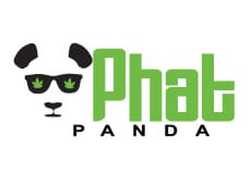 The Phat Panda line speaks for itself and is a result of a state-of-the-art growing facility using perfected growing techniques executed by TEAM PANDA. With over 40 strains of premium marijuana we are confident we have everything you need to be competitive in the growing 502 market!
---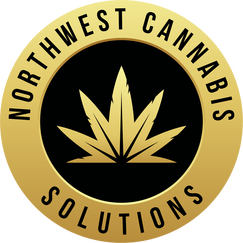 Northwest Cannabis Solutions is one of the largest recreational marijuana producer/processors in Washington. Our state of the art growing facility features a cutting edge extraction lab, and a world class edibles kitchen. NWCS is known for some of the highest quality products on the market: LEGENDS, PRIVATE RESERVE, MINI Budz, MAGIC KITCHEN edibles, EVERGREEN, EZ VAPE single use vape cartridges, GoldLine concentrates, THCaps infused capsules, and more. With over 150 employees, we are relentlessly devoted to growing, processing, and selling the best possible marijuana products in the state.
---

EMPOWERING JAMAICAN PEOPLE TO TAKE MEANINGFUL STRIDES TOWARDS A BRIGHTER FUTURE & GIVING BACK TO COMMUNITIES THAT HAVE BEEN HARMED BY PROHIBITION.
---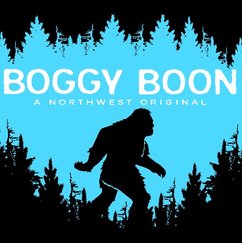 ​Boggy Boon is a family owned WA I502 Tier 3 cannabis producer and processor.
---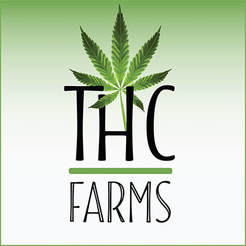 THC Farms may be the world's most advanced marijuana grow/process facility. We spared no expense in researching and implementing the most advanced grow and processing techniques. By combining the most recent advances in science and technology, we are growing marijuana that is incomparable in quality and consistency.
To our knowledge, we have the ONLY pure water grow facility in Washington State and/or the United States. Water with infused nutrients is all we use to grow our plants. There is no other medium.
THC Farms offers a variety of products. We have packaged flower in multiple strains. We have concentrates from a much larger variety of strains. We also have a CO2 division that produces exceptional oils.
At THC Farms we continually grow and test marijuana strains for quality. If you purchase any flower grown at our farm, you can be certain that you are buying the best weed possible. We don't/will never sell any marijuana flower that doesn't meet our exceptionally high standards.
---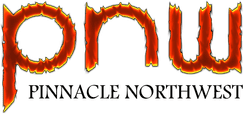 Pinnacle Northwest
Shelton, WA

---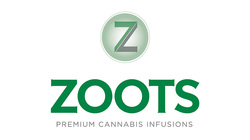 A study in fine, artisan crafted cannabis nibbles and drinks.
Our Zootologists carefully extract the essential oils of the marijuana plant in a contaminant-free environment using our proprietary Cypress Extraction Method™. This closed-loop process captures the THC using organic cane alcohol in a cold fusion process. So, you can be assured that each serving is consistent. And while everyone experiences cannabis individually, Zoots is about having a good time without feeling uncomfortably stoned. Which is what sets Zoots apart as a purveyor of fine cannabis edibles.

---

The Goodship was founded in 2014 by Jody Hall, the owner of Seattle's most celebrated cupcake bakery and café, Cupcake Royale. After Washington voters passed I-502, ending the prohibition on marijuana, Jody knew she'd found her next adventure. She set out to create Seattle's best marijuana edibles: products that combined both a clean, consistent high with a magically delicious taste. Joining forces with three brothers, Michael, Dan and Pat Devlin, the trifecta behind Seattle's first state-of-the-art cannabis and food manufacturing facility, Db3, the Goodship was born. Today, The Goodship sells top-shelf infused goods to most recreational marijuana stores across Washington.
---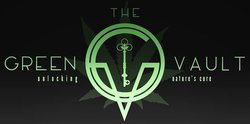 The Green Vault is a family owned Tier 2 Producer Processor located in Chehalis Washington. We offer a wide variety of popular strains you can pick up in Flower, Pre-Rolls or Concentrates.
---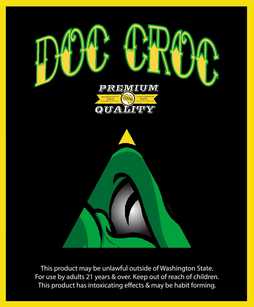 Welcome to the future! DOC CROC is a Tier 2, WA I-502 licensed cannabis producer/processor. Our cannabis products, production & logistics are heavily regulated by the Washington state Liquor & Cannabis Board. DOC CROC products are independently laboratory tested for potency, microbial & foreign matter prior to sale. We produce premium quality indoor hydroponic flower & concentrates.
---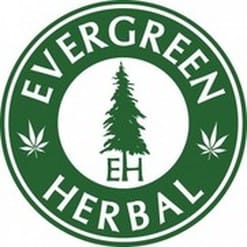 Our Mission
Evergreen Herbal creates a world where cannabis can be consumed in a spirit of wellness, freedom and fun by providing consumers with access to delicious, healthy and reliable cannabis products. We are committed to collaborating with fellow industry leaders, researchers, policy makers and advocates to create a thriving cannabis industry that benefits everyone.
Our Story
Established in 2012, we are proud to be one of Washington State's first manufacturers and distributors of cannabis activated products. Our trailblazing team of chefs and extractionists continue to innovate and develop new ways to enjoy cannabis.

---
​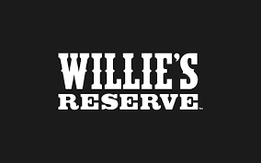 A LEGEND BORN FROM A LIFE ON THE ROAD
​Willie Nelson has never made any bones about it. The cannabis culture is a way of life for him. And he has always operated under a simple philosophy: my stash is your stash.
Friends, fans and fellow musicians can attest to that. For decades, as Willie and his band traveled from town to town, pot enthusiasts flocked to his shows, their pockets stuffed with offerings from their home gardens and local communities. They happily shared their bounty. And Willie gladly returned the favor.
WILLIE'S RESERVE™ pays tribute to this tradition of sharing, caring and toking. Now that the cannabis revolution is well underway, it should come as no surprise that Willie is one of its most enthusiastic and committed supporters. His vision guides WILLIE'S RESERVE™.


---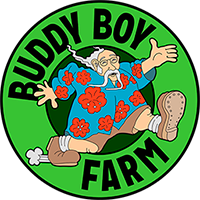 Buddy Boy has a habit of using the most natural & organic methods of growing our numerous strains. Our growmasters constantly work toward nourishing & creating the cleanest finest buds on the planet for YOU! 40 years of certified organic farming have taught us how to do it right. Our Cannabis drinks only clean clear spring water (no chlorine or chemicals there either) from a natural spring right here at the farm. We use the most natural & organic soil amendments we can find giving our girls the tender loving care they need to make fine giant potent buds. Buddy Boy Farm is located in a quiet valley in Eastern Washington where the weather is sunny sometimes even when it rains! If you are interested in a farm tour or just want to come and say HI! We are open for that. Please fill out fan form with your information & we'll get right back to you! Come visit in the summer & enjoy organic fruits & veggies organically grown right here at Buddy Boy Farm. We'll be waiting for you!
---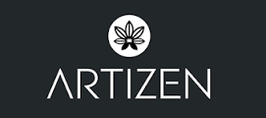 Our flagship facility was custom designed and built in Lacey, Washington in 2014. Early the next year we launched our strain collection, immediately catching the attention of connoisseurs and experienced shop owners and budtenders — folks who know premium cannabis.
Dedication and experience have brought us to the present day, when we can look back, take a deep breathe and give ourselves a small but deserved pat on the back for having come so far.
We take great pride in our work, from cultivation to packaging, ensuring everything is just right and that your Artizen experience lives up to our own high standards.

---